Remote System
Remote Power Supply System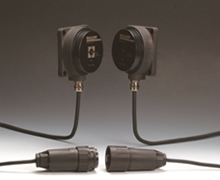 Remote Sensor System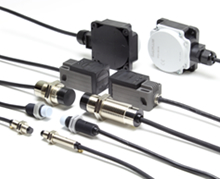 Remote Coupler System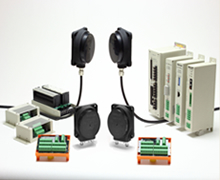 Wireless power supply & Transmission input/output or data signals.
Switch signals:4+4/8+8/64+32 signals
Data signals:CC-Link/DeviceNet/RS-232C/PROFIBUS-DP/IO-Link
Identifying a workpiece, starting a solenoid valve
and monitoring move of cylinders on a pallet.
Transmission of the inspection data by RS-232C
RFID System
B&PLUS RFID system is a system which read or write data wirelessly by inductive coupling principal suitable for factory automation environment.
Z series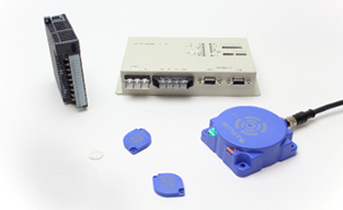 Good cost performance.
Replace from Mitsubishi Electric RFID system.
Comply with ISO 15693 standard.
Line-up of Data carrier for various intended use.
Proximity Sensor
Sensor for control centered on high frequency oscillation type proximity sensor.