Function of Remote System
Remote System is an original connection system which supplies power and transmits signals simultaneously in wireless.
Remote System is composed of the Transmitter (Remote) attached to moving unit and the Output Sensor (Base) attached to fixed unit.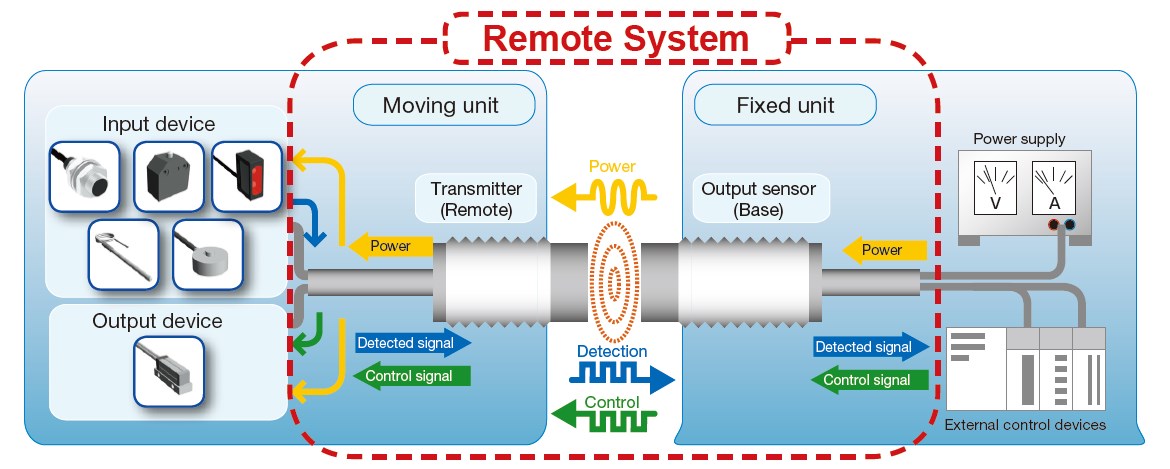 Principle of Remote System
Remote System is an unique system that the power supply and signal transmission are performed in the electromagnetic induction principle. When the Transmitter comes into the transmittable field of the Output Sensor, power is supplied as well as signal is transmitted to the Transmitter by inductive coupling.

Wireless Power Supply System by electromagnetic inductive
Power which inputted to the Output sensor of Remote System change to AC magnetic field by internal circuit and coil.
Power that are changed magnetic field transmit to the coil of Transmitter.
AC magnetic field which sent to Transmitter are changed to DC power. It built Wireless Power Supply System by inductive coupling.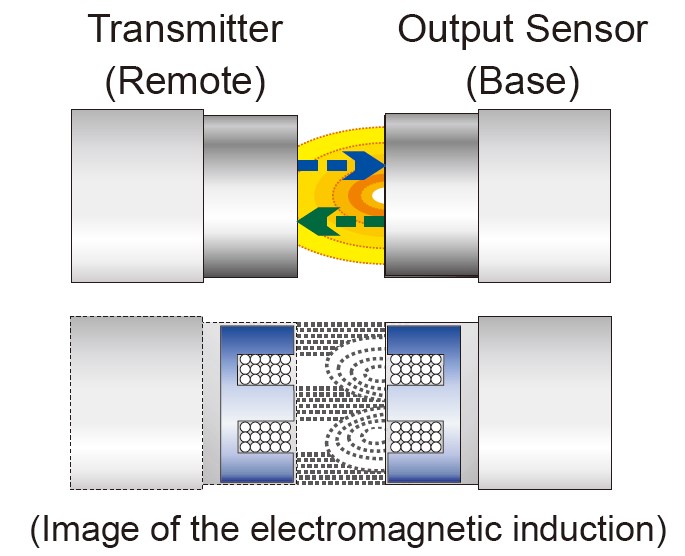 Use application and function
Remote system allows the power supply and signal transmission to the device wireing such as a rotating and removable of moving is difficult.
The remote system can be used even when a dust, oil and water from perform the power supply an signal transmission in wireless.
Rotary device
Rotary unit of the processing line
The turntable in MC
Robot hand
Removable device
Jig exchange of machine
Pallet of large MC
Mold and die base
Moving device
Pallet manufacturing line
AGV


Transport

shuttle
Features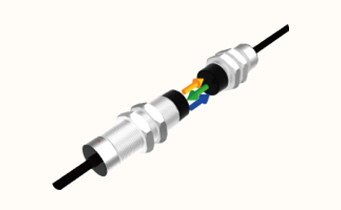 Simultaneous operation of feeding and signal transmission.
Wireless feeding and signal transmission are simultaneously operated by a set of Remote system.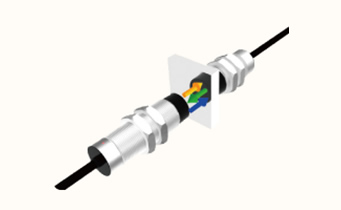 Non-metallic Partition is no problem
Even if there is glass or nonmetal partition suchasresin ,wireless feeding and signal transmission is possible.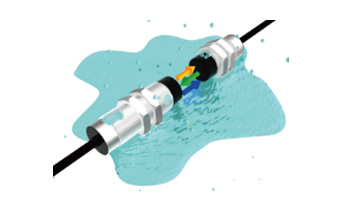 Getting wet is no problem
Protection class of our Remote System is IP67, and can be used under heavy duty factory automation conditions.(with minor exception)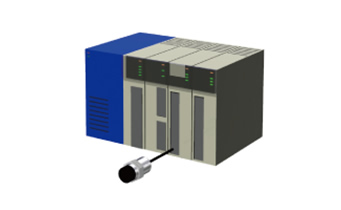 Direct input/output with controller
Detected signal is parallel output from output sensor and direct input is OK to I/O unit. Direct connection to each slave and master unit is available in Data communication type.
Condition
Distance
Supply
efficiency
Communication
Partition
Noise
Dirt
Remote system
(Electromagnetic induction)
○
◎
◎
△
◎
◎
Resonance method
○
△
◎
◎
△
△
Microwave wireless
×
◎
×
○
△
△
Solution
Since B & Plus Remote system realize wireless feeding and signal transmisson, it can solve the various problems caused by the wiring of a cable / connector.
1

There are no worries for cable breakage as there is no cable tangled.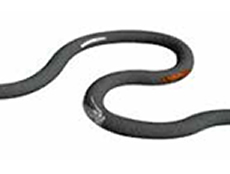 2

Solution of poor contact with broken or pin contact degradation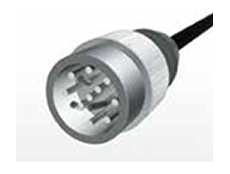 3

Solution of miss-detecting owing to the sensor installed outside.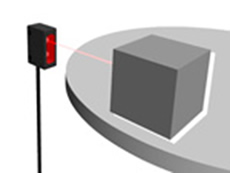 4

Reduce attaching or detaching time to change units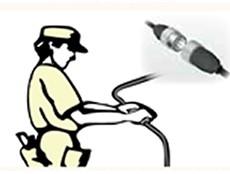 5

Possible to communicate even if there are water, oil, dirt or mine dust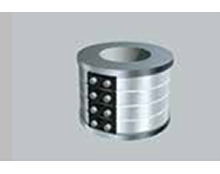 6

Reduce the maintainance cost occurred in the case of troubles.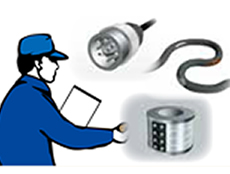 Equipment configuration of Remote system
It described as "Transmitter"/"Output sensor" in Remote Sensor System and "Remote part"/"Base part" in the power supply system.
In this section, it describes that "Transmitter and Remote part" as "Transmitter", "Output sensor and Base part" as "Output sensor"
Moving unit(Transmitter)

Transmitter (Remote)

Transmitter is mounted to the moving side such as pallet and connect
devices such as switches, which used on the moving side.
Transmitter receives power from the output sensor, it supplies power
to connected devices and transmits the I/O singals to output sensor.