2021/03/31
New technology / Easy Assembly wireless power supply box!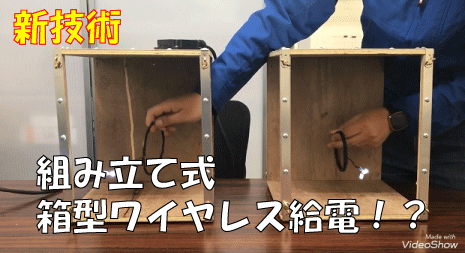 Free to carry, Easy assembly box type wireless power supply
We have been developing various wireless power supplies, but this time we will introduce a slightly different wireless power supply demo unit. Wireless power supply in a room are continued to research by the Univercity and companies. It's a dream technology, but based on current technology, it is neccecery to use bigger amplifier and power supply to realize it in the room. B&PLUS aims to develop more easy wireless power supply not room, but in the box.
Below is the parts of our unit. It is easy to carry! Easy to assemble!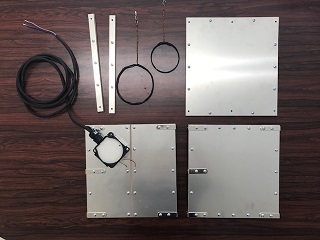 It looks like only the board, not wireless power supply. will it be really wireless power supply?
When these parts are joined together and assembled, a small small box is completed in less than a minute.

When I put the reciever in this small box, ...
Waooo!!! It's Box-type wireless power supply!!!
Additionally, when we put another box at the side of it, it also get the wireless power in the box.
It looks like a magic!!
B&Plus is developing various wireless power supplies.
If you'd like to see various wireless power supplies or hold a demonstration, please feel free to contact us.