2021/05/06
[New product] 1kW wireless charging  Sales start!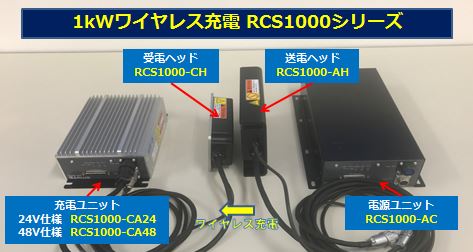 [New product] 1kW wireless charging  Sales start! 
Both AGVs (automated guided vehicles) and automobile towing vehicles get rid of the "24-hour IT replacement-free" poly!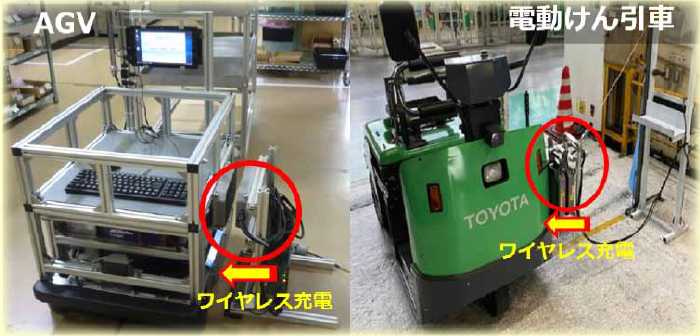 Features (1) Easy installation and high power charging can meet a wide range of needs 

Wireless charging is possible even with an existing AGV by simply placing it on the pong! The AGV that will be introduced in the future is OK! There are many adoption records, and any AGV manufacturer can handle it!
[RCS1000 series basic specifications]
■ Charging voltage / current 24V specification: max.DC30V / 34A 48V specification: max.DC60V / 17A
■ Transmission distance / axis deviation 0 ... 15mm / X / Y direction ± 10mm
■ Charge control CC / CV charging method For example, comparing the charging capacity of 1kW wireless charging and 600W wireless charging,
"600W wireless charging" has just the right charging capacity for small and medium-sized AGVs,
・ AGV with short charging stop time ・ Large AGV with large current consumption ・ Electric tow vehicle ・ Electric forklift There was a problem that it was difficult to operate due to insufficient charging. "1kW wireless charging" is a high-power charging, so you can solve the problems you have been using! !!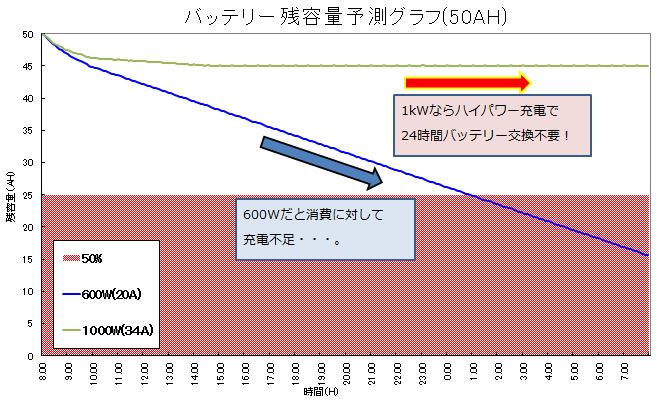 Feature (2) Selectable battery specifications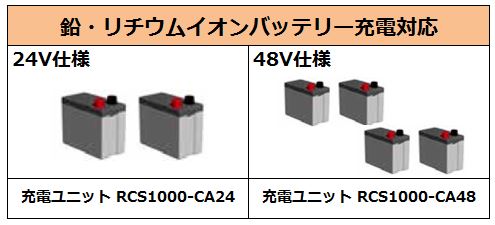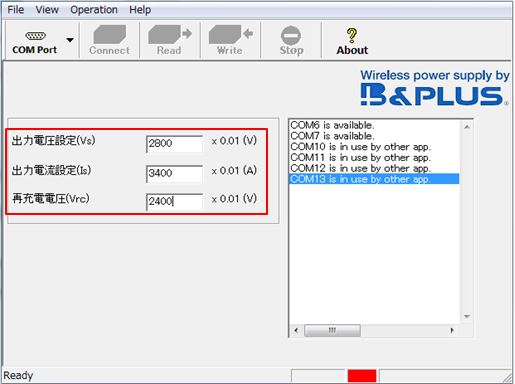 Lead / lithium ion battery can be charg L
Lead / lithium ion battery can be charged!You can choose charging unit with 24V / 48V according to battery specifications using the dedicated software, you can change the charging settings such as charging voltage / current / recharging voltage as you like! You can operate it safely and securely with the charging settings that match the battery you are using!
③ Status LED display + external output signal function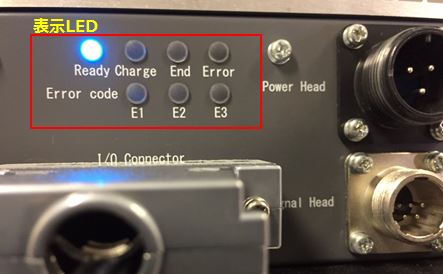 The power supply unit and charging unit are equipped with a status display LED, so you can check the current status and error display! It is also possible to output an I / O signal to the outside using the D-sub connector!

Please feel free to contact us!