2021/04/28
We accept trial production of wireless power supply!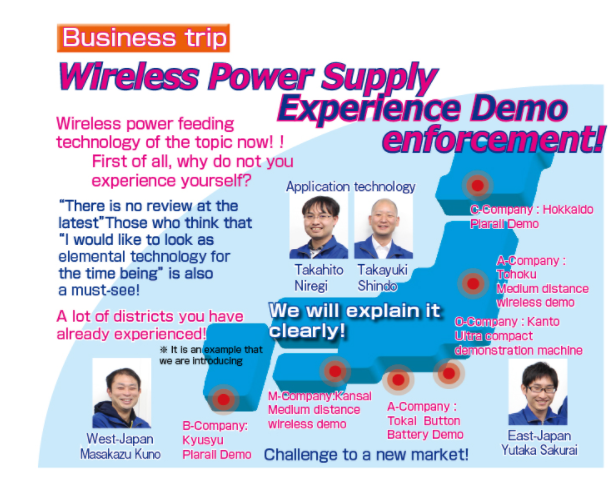 Why don't you start considering wireless power supply from a simple startup prototype?
For those who want to consult about trial production
From here!
The steps to introduction are
From here!
B&PLUS So can!

Abundant trial cases of more than 300 cases
The B & Plus wireless power supply system uses an "electromagnetic coupling method". The direct current input to the power transmission board is converted into an alternating magnetic field by passing through the coil, and the magnetic power is transmitted to the power receiving coil on the opposite side. The transmitted AC magnetic field is converted into DC power again to realize wireless power supply.



~Prototype examples tailored to your needs~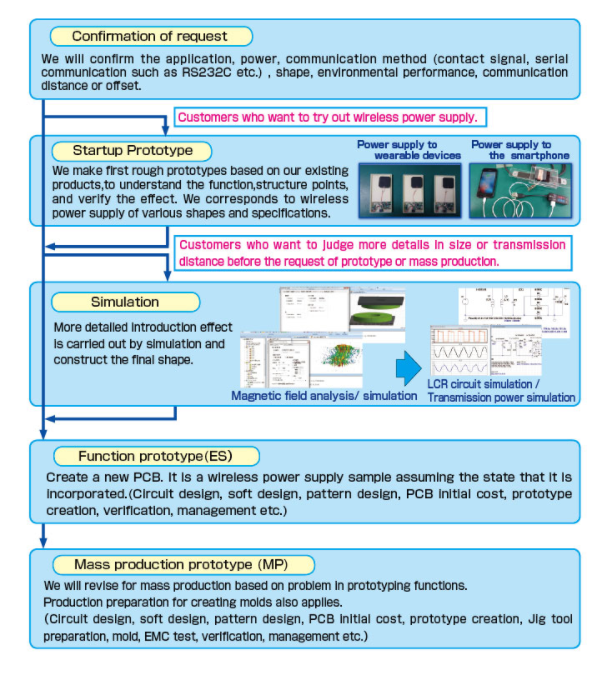 | | |
| --- | --- |
| Click here if you would like to consult about trial production! | Click here for other prototypes! |
| | |
For wireless power supply, leave it to B & PLUS, a specialized manufacturer! !!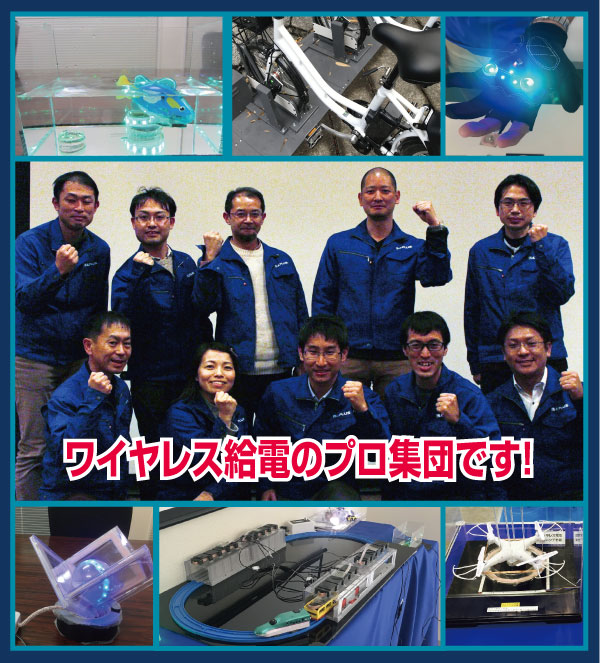 B & PLUS is a specialized manufacturer of wireless power supply that has been developing, manufacturing and selling wireless power supply for 40 years. Many product results are from 1W to 1000W. We have been patronizing the production lines of major manufacturers for many years, and we are confident in the reliability of our products. We have a system in place to provide solid support from startup to mass production , so please ask us when considering trial production.

With a development and production system specializing in wireless power supply, we are able to provide more than 30,000 units per year .

Please leave it to us from small quantity high variety to mass production.

~It was also published in Forbes~
Aim for wireless power supply, the best in the world 

Workshop created by B & Plus employees

"Customized group" from Saitama aiming to be the best in the world with wireless power supply

| | |
| --- | --- |
| If you would like to consult about trial production , click here! | Click here for more information on wireless power supply ! |
| | |
100

more than custom cases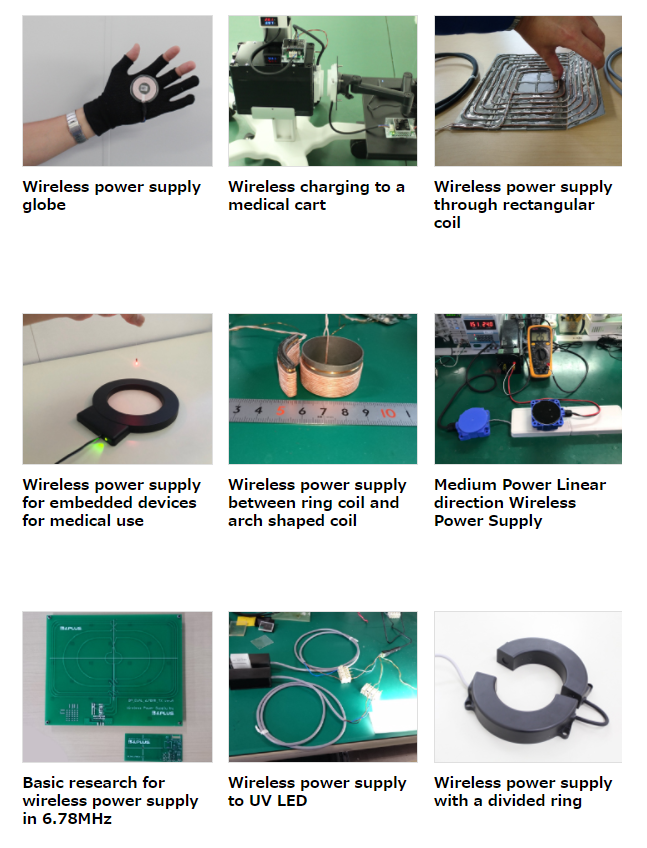 The B & Plus wireless power supply system uses

"electromagnetic coupling method" . The direct current input to the power transmission board is converted into an alternating magnetic field by passing through the coil, and the magnetic power is transmitted to the power receiving coil on the opposite side. The transmitted AC magnetic field is converted into DC power again to realize wireless power supply.。
About wireless power supplyB&PLUSへPlease consult
If you wish…