2017/08/25
Compact and easy-to-install RFID system! A new 8bit system is coming soon!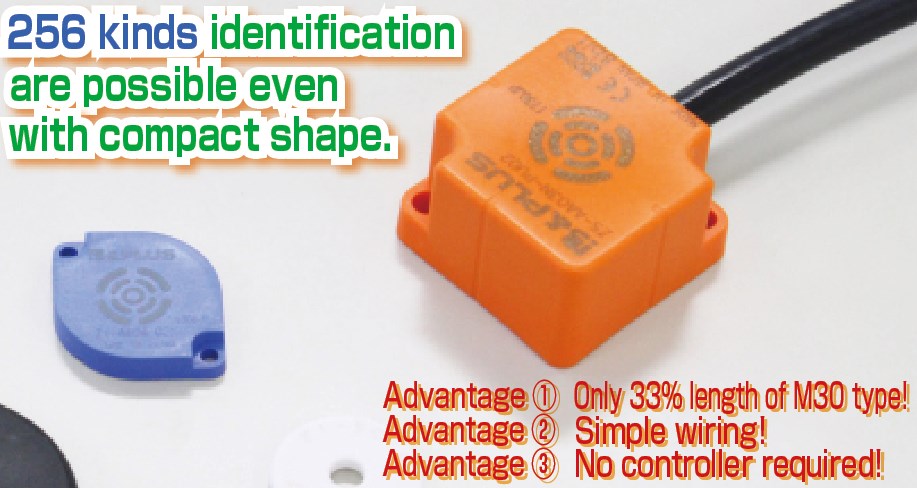 Simple easy RFID 8bit system has many advantages.
①Automatical reading starts just by facing ID reader and ID tag
②No programming required
③Each product has low cost
Easy identification RFID 8 bit system is used in many applications such as die management、shelf management, position check of AGV and so on.
A compact new 8 bit system will be released this autumn.
Advantage① Compact size、 easy to install even in narrow space!
Compared to cylinder shape of length 74.5 mm, a new 8-bit system is L25mm x W45mm x H45mm .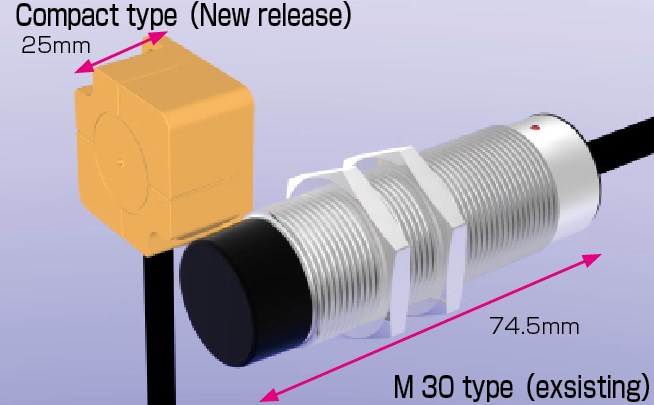 Good for a narrow space!
Advantage② Automatic 8bit(256 identification) parallel output!!
Like as conventional M30 8-bit system, just by facing ID tag and the ID reader, 8bit parallel output starats.
No programming required, and it can be used just wiring it.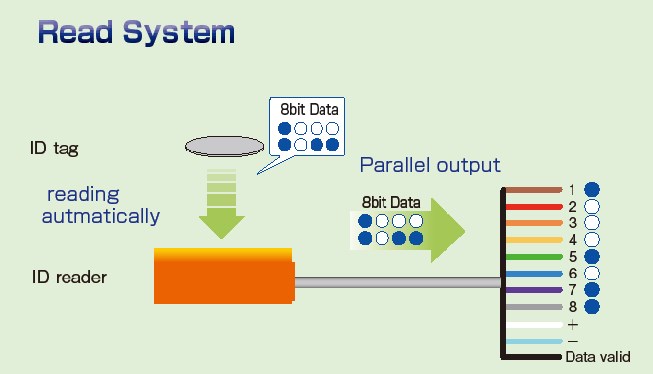 Advantage③ The mounting bracket is also released!!
The bracket is made of rust-resistant stainless steel, and it can also be used for attaching a current cylindrical shape (M30 shape).
※ The mounting bracket is sold separately and is not included in the product.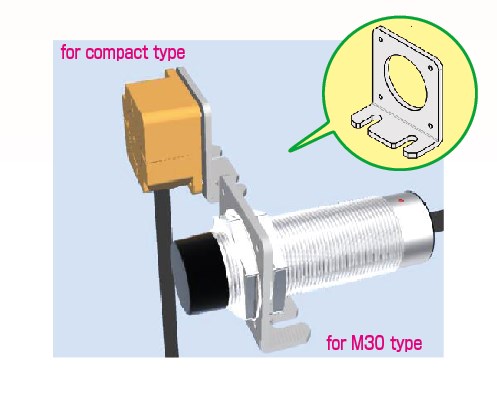 New 8bit system is comming soon!
For further informations, please contact us.
For more information⇒PDF