2015/10/27
Direct mounting! Simple! Low cost! B&PLUS ID System Z series !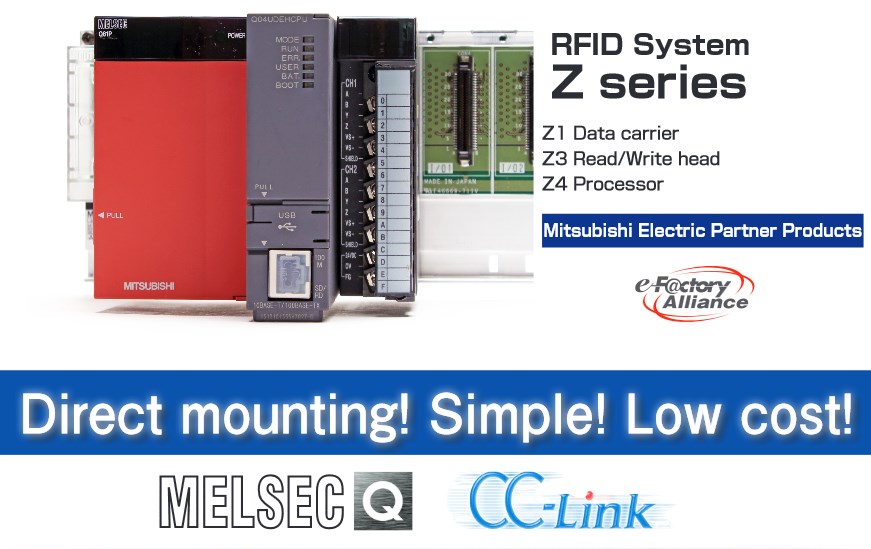 Reduce the initial installation cost by direct mounting. Labor saving, Space saving, Cost saving by direct mounting on MELSEC-Q PLC
Feature
-Direct mounting on MELSEC-Q base unit
Processor Z4-Q001 is a RFID interface unit approved by MELSEC-Q bus system
-Save space by 2 ch.
Up to two Read/Write head is connectable and it can communicate with the Data carrier with different instructions for each Read / write head.
- D-2N series* Corresponds to ID dedicated instruction
it can be processing by the shorter program than the FROM / TO instructions If replaced from D-2N series, existing program can be diverted unchanged. *D-2N is a Mitsubishi electric RFID system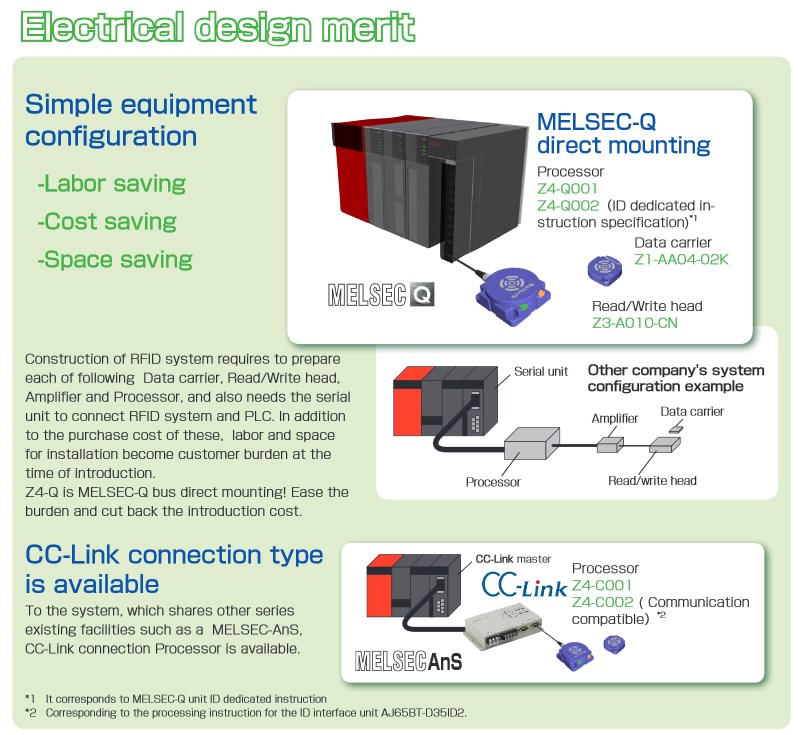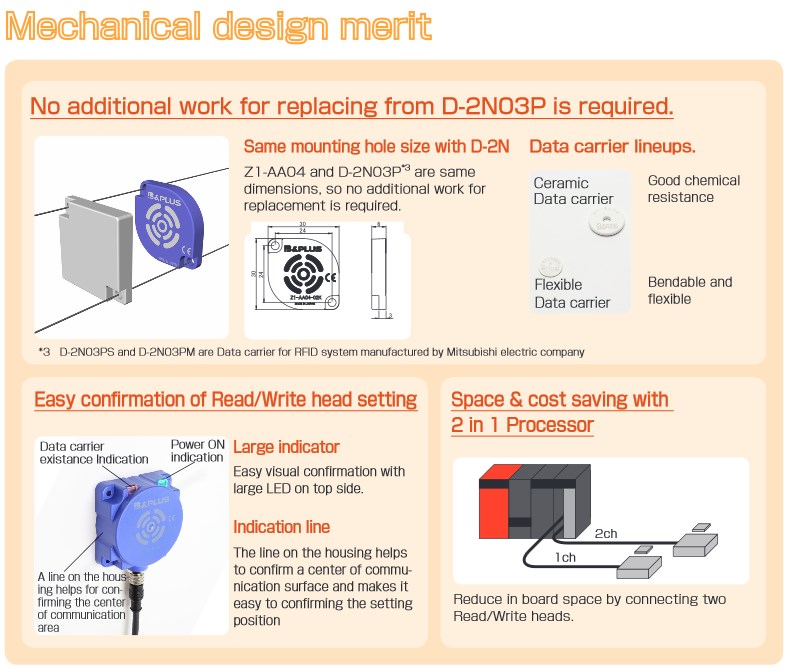 More infomation