Two big merits of the wireless power supply!
1.There is no electrical metal point of contact!
It is not only metal that can carry the electricity!
The metal point of contact and conducting wire are indispensable to carryl electricity. The plug to add into the outlet is two metal, for example, smartphone the connector is also metal. To carry electricity other than metal is "water". The water can be not very suitable for an electric appliance to have the metal point of contact toward. It can cause the short-circuit and can cause to be broken.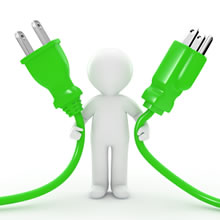 However, wireless feeding does not have the metallic point of contact. Therefore it does not need to disturb a product to short-circuit even if it takes water. A wireless feeding technology is adopted in many things. For example, with an electric toothbrush or the electric shaver. In addition, in high industrial facilities such as a clean room or the fire strict prohibition, in the metal point of contact, outbreak of the metal powder by the electrical contact is brought into question. Because the wireless feeding without the metal point of contact can hold outbreak of the metal powder in check, it is the technique that can be adopted as quality improvement and safety measures of facilities.
2.There is not the physical point of contact!
Can utilize "space! Wireless feeding! "
Wireless feeding with the transmission side, and electric side, can be no physical point of contact. Also if it is water, glass, acrylic, resin, nonmetal including the wood, these materials can sandwich it between. Can be realize to wireless feeds a sealed container having high wireless vacuum degree feeding over glass in the water and a clean room.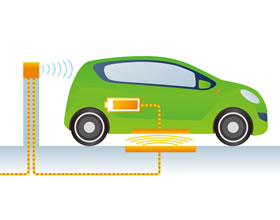 In addition, using the physical point of contact connector repeatedly can cause damage. It can be solved the problem using wireless feeding. Also be able to improve by using a robot operation in factories and adopting it to a line. Can lower the maintenance cost and prevent work loss by the damage.